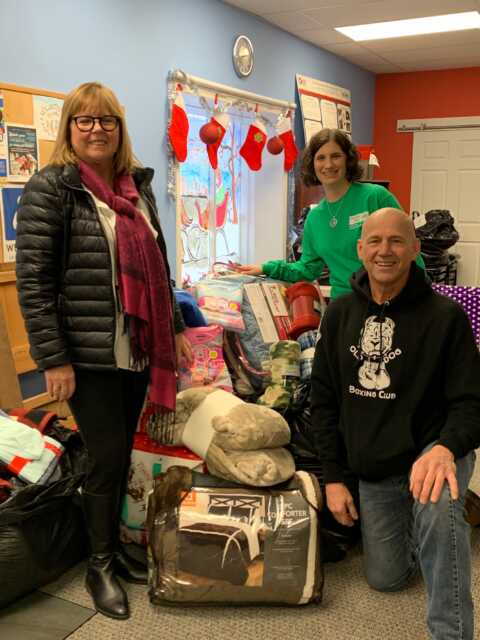 We held our company holiday party on Saturday December 7th as a celebration and a show of gratitude to all of our employees who worked hard for our family of brands over this past year.
We also decided to use our party to do something great for our community during the holidays.
Flemington Car & Truck Country gave our employees a challenge to bring pajamas, towels & bedding to help the United Way of Hunterdon County in their efforts to give back to those in need.
We know those aren't usually items that get heavily collected during the holidays compared to coats, toys & food, but they're still essential in keeping everyone warm as the weather gets cold here in Central New Jersey.
Ellen Nardoni, personal assistant to our chairman & CEO Steve Kalafer, and Flemington Car & Truck Country operations director Bill Ruscher dropped off the donated items at United Way of Hunterdon County.
As a result of the contributions from our team, we essentially adopted approximately 1/3 of the 2700 families that would not have been able to afford those items otherwise.
Our associates did us proud this past holiday season!
About United Way of Hunterdon County
It is the mission of United Way of Hunterdon County to bring people & resources together to improve lives & conditions and to advance the common good of our community. They work to do this through giving back to those people who are Asset Limited, Income Constrained yet Employed (ALICE).
ALICE is comprised of working individuals and/or families who struggle to make ends meet and are one catastrophic event from slipping into a hopeless situation. That situation would cause a greater strain on:
The individuals/families involved
Our health care system
Social services
Our community
The organization's focus is on poverty prevention, financial empowerment & advocacy to create positive change within our community. They offer a number of programs to help our community with financial stability, vita free tax preparation, health & education.