Earlier this year, Flemington Car & Truck Country partnered with the Somerset Patriots to give a $1 million donation to the Somerset Health Care Foundation to help renovate the geriatric care unit at Robert Wood Johnson University Hospital Somerset. But we continue to proudly support how the baseball team gives back to our community.
One recent example of this giving is their Blood Drive at the Ballpark event that took place on Tuesday June 30 at their home stadium, the TD Bank Ballpark that's located at 1 Patriots Park in Bridgewater NJ. This event was done to help the aforementioned Robert Wood Johnson University Hospital Somerset and their urgent need for more blood for patients due to the COVID-19 pandemic.
They made the blood drive a safe event by adhering to social distancing and implementing additional disinfecting guidelines. They also made sure that nobody donated blood if they were exposed to or cared for someone who tested positive for COVID-19 in the past 28 days. All donors received a free Somerset Patriots baseball cap and got entered into a raffle to win themselves a $50 Visa gift card.
Other ways that the Somerset Patriots have given back to our community over the years include:
Somerset Patriots Children's Educational and Sportsmanship Foundation
Hit a Home Run in-school assembly-style education program for healthier eating & smarter lifestyle choices
Home Runs for Charity program that donates $100 to a local organization for every home run hit by the Patriots
Victory Campaign in partnership with Operation Shoebox New Jersey to ship personal items to the U.S. Armed Forces overseas
50/50 raffles to benefit a local charity that happen at almost every home game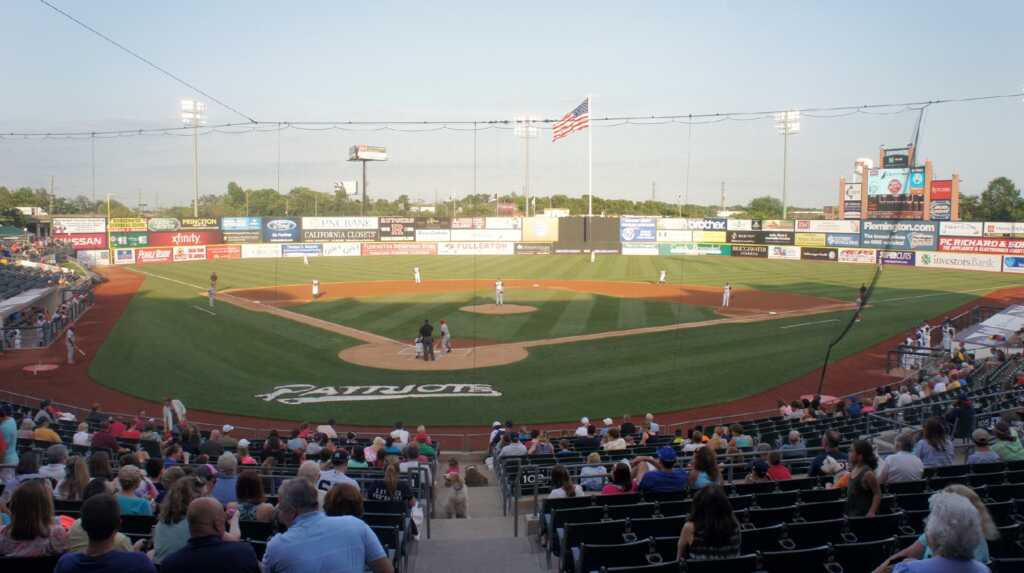 Giving Back With Fun in Our Community
We know that during these challenging times that our entire way of life has changed, with most businesses and activities either shutting down completely & being canceled or operating at a limited capacity with restrictions in place. That's why we were so excited that the Somerset Patriots announced that they're bringing baseball back to the New York/New Jersey area!
From July 17 & August 22, 12 games will be held on Fridays & Saturday at TD Bank Ballpark as part of the Somerset Professional Baseball Series! Every game will have the Somerset Patriots face off against the New Jersey Blasters, so all of the players will be local to limit their need to travel.
Seating will be limited to 450 fans to ensure that all social distancing guidelines are maintained and that everyone will feel safe while enjoying America's pastime.
Our very own Steve Kalafer serves as the Chairman Emeritus for the Somerset Patriots and has been nominated for the NJ Hall of Fame Class of 2019-2020 in the Enterprise category for all of the good he's done in our community. We look forward to continuing to work with the Somerset Patriots & seeing how they'll help our community further with what people want & need!