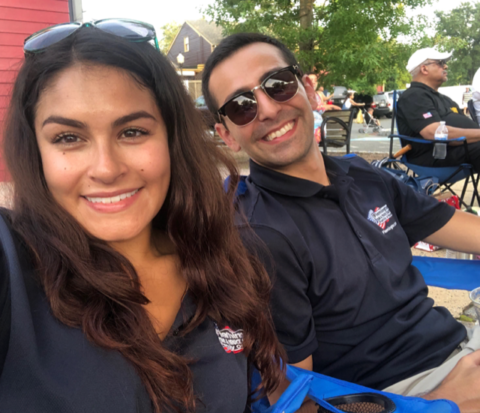 It was definitely an eventful summer here at Flemington Car & Truck Country. That's because ambassadors from our family of brands represented us at the community events we sponsored over the past couple of months.
The first to occur was the 2019 Hunterdon Helpline Salsa Night, where we had a table set up and manned by Victor Belisle from Flemington Audi VW Porsche & Angela Karas from Flemington Car & Truck Country. We had a good time at the event that took place on July 20, though it was a very hot day outside.
We know Victor & Angela were both glad to be in the shade and happy to be a part of Salsa Night to help an organization aiding those in need in our community!
A little while later, we were present for the 2019 Hunterdon County 4-H & Agricultural Fair. Besides Victor & Angels, the ambassadors representing our family of brands at the event on August 21-25 included:
Nick Tolomeo & Matt O'Brien from Ditschman/Flemington Ford
Nick Scheetz from Flemington VW Audi Porsche
Hez Ottley from Flemington BMW
Alex Larsen from Flemington Chrysler Jeep Dodge Ram
Matt Hoppe from Flemington Subaru
Michael Brandt & Mike Schlemovitz from Flemington INFINITI
Alex Wowchuck, Maria Rivero & Carol Wowchuck from Flemington Chevrolet Buick GMC Cadillac
Katie Colantuono from Flemington Car & Truck Country
Our brand ambassadors didn't come alone, as they brought along a few of our vehicles for attendees to see and answered any questions people going to the event had about said models. The SUVs & trucks that we had on display at the 4-H & Agricultural Fair were comprised of:
BMW X7
Buick Encore
Ford F-150
INFINITI QX50
Ram 1500
Subaru Crosstrek
VW Atlas
Our team had a great time at this event and enjoyed talking to everybody in our community who came to the fair!
Photos From the 4-H Fair