It is with profound sadness that we share the passing of Ed Shoemaker, Flemington INFINITI Service Advisor.
Last month, Ed marked his eleventh year with us. When Ed joined our team he displayed, right from the beginning, all of the traits of an excellent team player with solid customer service standards.  Ed worked hard every day to learn about INFINITI service, done the Flemington way.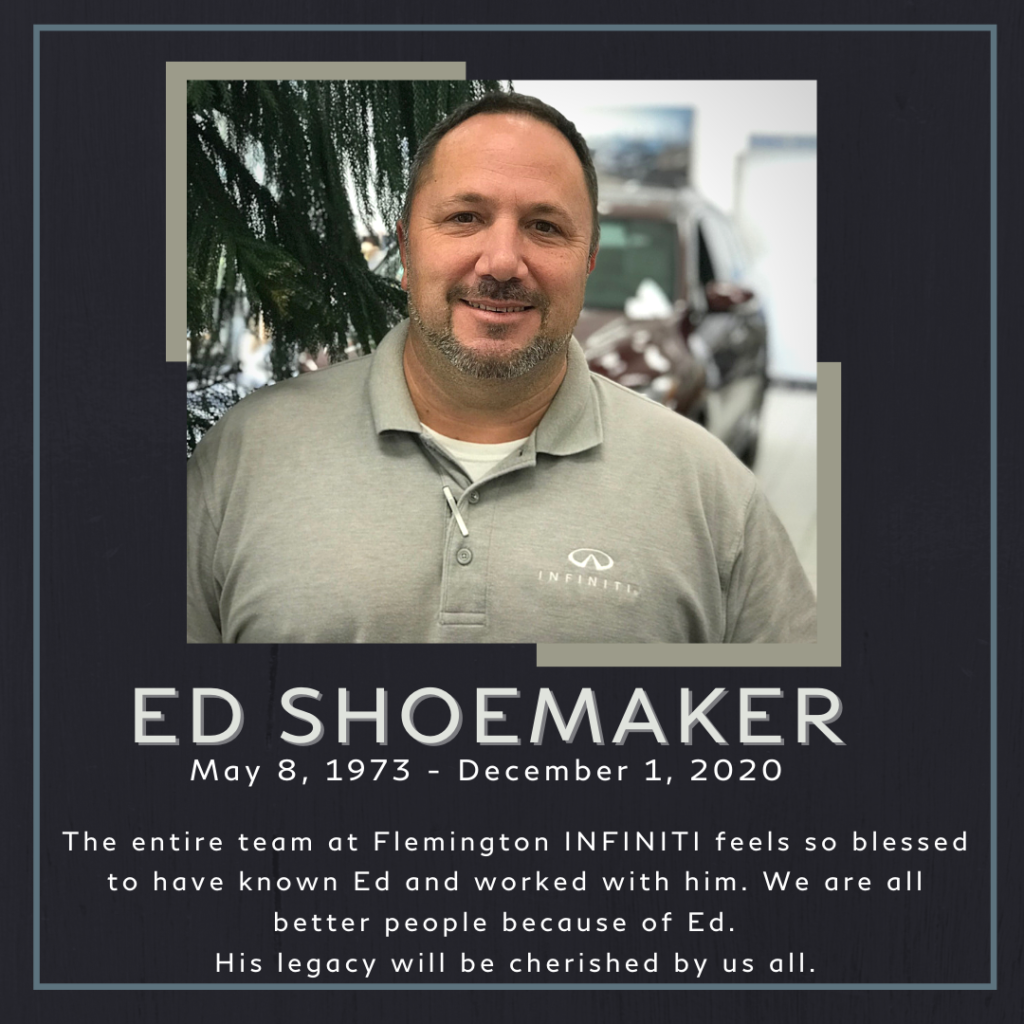 Little did we know how quickly we would all grow to rely on him and his immediate connection with our associates and customers. Ed was nationally recognized in September by INFINITI USA for his achievement as an INFINITI Service Advisor for the year 2020 in providing outstanding customer service and satisfaction as a Customer-Facing, Retail Front-liner. We could not have been prouder. Ed humbly deflected the spot light and shared the accolades with his co-workers.
Although so incredibly sad, the entire team at Flemington INFINITI feels so blessed to have known Ed and worked with him. We are all better people because of Ed. His legacy will be cherished by us all. If you have any questions, please do not hesitate to reach out to Rob Heyducek, Flemington INFINITI Service Manager.
We are asking all of our friends and customers to keep Ed, his beloved wife, Lisa, his sons Payton & Nicholas and the rest of his family in their thoughts and prayers.