The 10th Annual Flemington Speedway Historical Society Car Show that we're sponsoring is not the only car show that's happening in our hometown this month. That's because we'll be playing host to a Domestic Car Show & Celebration!
This event will be happening on Monday October 11th (which is Columbus Day & Indigenous Peoples' Day) from 11 am to 2 pm at Ditschman/Flemington Ford, located at 219 US Highway 202 in Flemington NJ. The show will be set up behind the Ditschman Pre-Owned Building.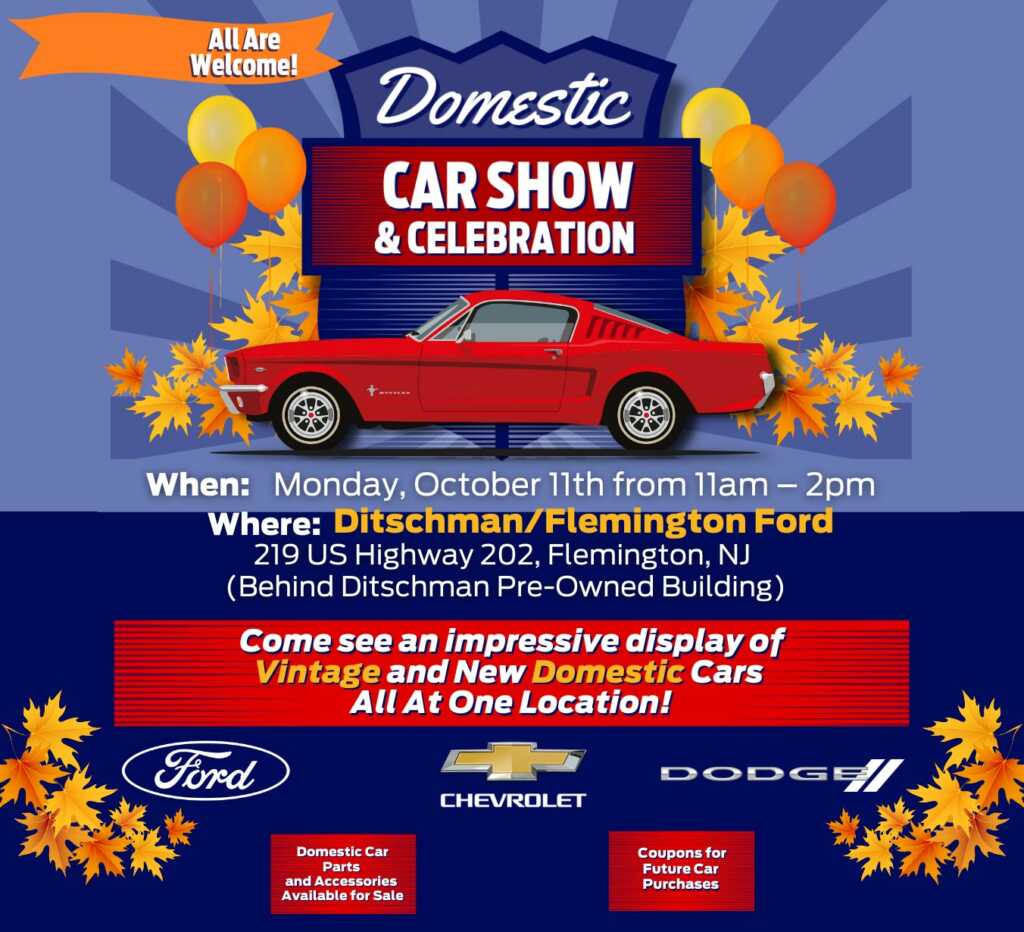 You'll be able to see a host of vintage cars along with new domestic vehicles from brands including Ford, Chevrolet & Dodge. Domestic car parts & accessories will also be available for sale during the car show.
All are welcome to attend the Domestic Car Show & Celebration and if you opt to do so, you can get exclusive coupons that can be used for future car purchases from the Flemington Car & Truck Country family of brands.
The Domestic Car Show & Celebration is open to anyone who wants to bring a domestic vehicle to park & participate at no cost. We hope to see you there!