Flemington Car & Truck Country was proud to take part in the 35th Annual Shad Fest in the historic and scenic Lambertville NJ. Despite the cold and rainy weather, this year was no different, as residents and visitors alike gathered to enjoy the local artists, craft vendors, and live music.
Our 30-foot booth was set up on the corner of Bridge Street & Union Ave and we were thrilled to see many of our own satisfied customers, as well as meet some future ones!
Visitors to the Flemington booth got to check out three display cars: the Chevy Cruze, the INFINITI QX60 and the crowd-favorite BMW i8. They also received free items like a Flemington Shopping Bag & Flemington Carabiner Clip and could enter for a chance to win a night stay for 2 at the Lambertville House.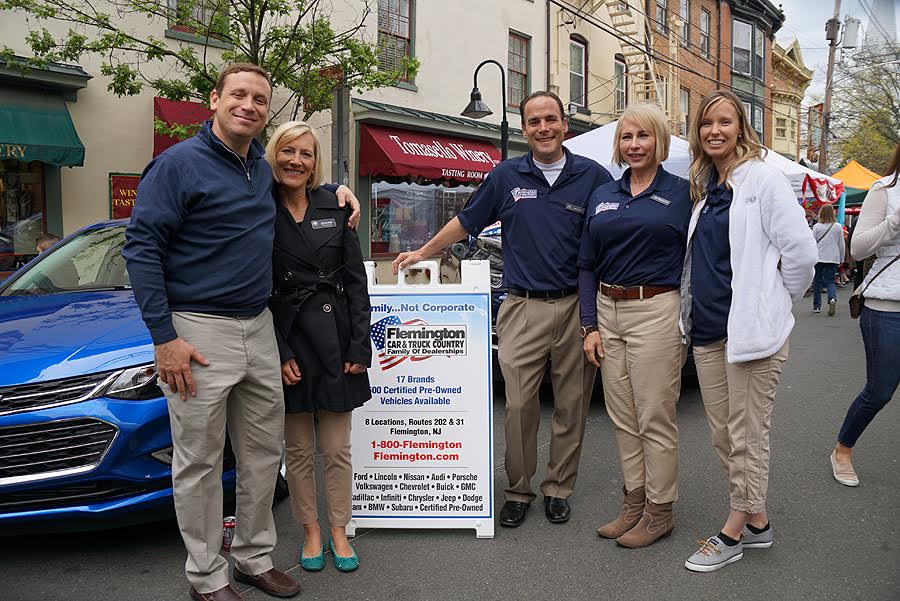 About the Shad Fest
The Shad Fest began in 1981 to celebrate the annual return of the shad fish and to highlight Lambertville's local art scene. The event has grown to draw over 30,000 attendees each year when it occurs at the end of April!
Some highlights and things to do at the Shad Fest include:
Listening to live music ranging from rock & country to blues & funk
Enjoying the Kids' Bazaar that features activities like carnival rides, face painting, sand art, candle making & T-shirt printing
Eating local culinary specialties, tried & true favorites and dishes with shad
Shopping local arts & crafts such as jewelry, ceramics, clothing, home décor & more
Supporting local nonprofits through fundraising & awareness