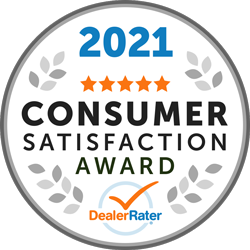 Every one of our dealerships has received this award. Thank you to our customers!
Coming from a first time buyer who's leased the past 15 years I could not have asked for a bettter group of people to help me through this process. From the time I walked in until the time I walked out, I couldn't have asked for a better experience than what I recieved at Flemington Volkswagen Porsche Audi. Debbie, Peter, Steve and Jon are all experienced, knowledgeable and detailed oriented. They are responsible for my great experience.
– Alex | December 2018
Source: Google.com
Mark Zinych, Dave Alesso, Tony Izzy and Dave Hoffman, saw I wasn't feeling well and treated me like a king. The signing of the paperwork and car walk through were done thoroughly and a quick as possible. The whole process took about 35 minutes. My second car lease is done this summer and I will be moving to PA. I will gladly drive the 100 miles to deal with these gentlemen again. Thanks 🙏 guys.
– Rob | December 2018
Source: Google.com
We have been with the Flemington BMW Dealership for over a decade and have always been completely satisfied with their professional service in the sales and service area. Recently, I leased a new BMW vehicle and again had a great experience with their sales team. I wanted to single out Tom Terrill, who was our advisor. We also appreciate the help of the whole team – Ed Kiley, Jan Blakely and Greg Eckert. Thanks you all!
– Tom | January 2019
Source: Google.com